International FOR 2895 Symposium
The research unit FOR 2895 "Unsteady Flow Phenomena and High Speed Stall" held its symposium at the University of Stuttgart in the International Meeting Center on October 5 and 6, 2022.
In addition to the members of the research group, five renowned international guests could be won for a lecture. In a total of 14 presentations, the current status of numerical and experimental work in the FOR 2895 as well as the measurements in the ETW were reported. Inspired by the fact that this meeting, in contrast to most of the previous project meetings, could be held in face to face, the presentations were followed by lively discussions and intense exchanges of experience and knowledge between the research group members and the guests. At the end of the first day, there was an opportunity to tour the High Performance Computing Center Stuttgart (HLRS). The extremely interesting tour included not only a visit to the HAWK mainframe computer used by scientists of the research group, but also a tour of the HLRS visualization laboratory. The participants were able to immerse themselves in a virtual reality environment using 3D glasses in the lab's cube visualization space dubbed CAVE. Of particularly impressive for the participants of the symposium was the virtual walk through the wake of the XRF-1 aircraft configuration. The underlying velocity fields originate from a simulation using hybrid RANS-LES methods performed as part of the work on subproject TP4 of FOR 2895. This symposium, as well as an online workshop on the buffet topic conducted the previous week, raised the desire among many participants to establish regular events on this topic.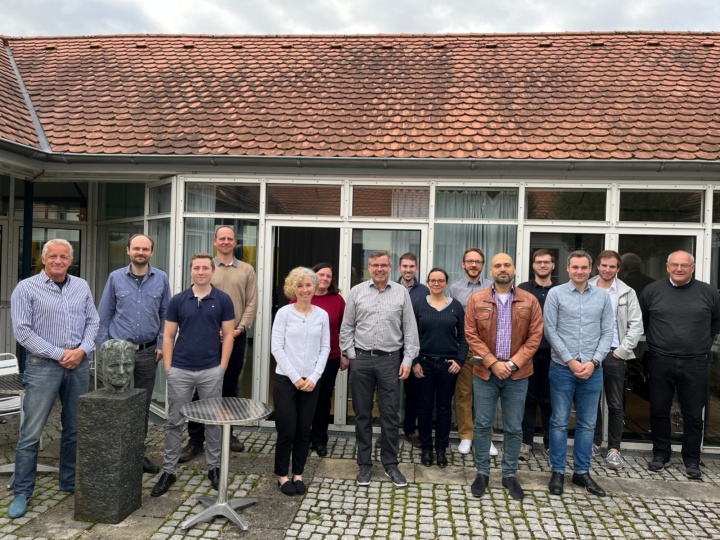 Ausschreibung: Mach mit! Windkanalmessungen bei -160 Grad!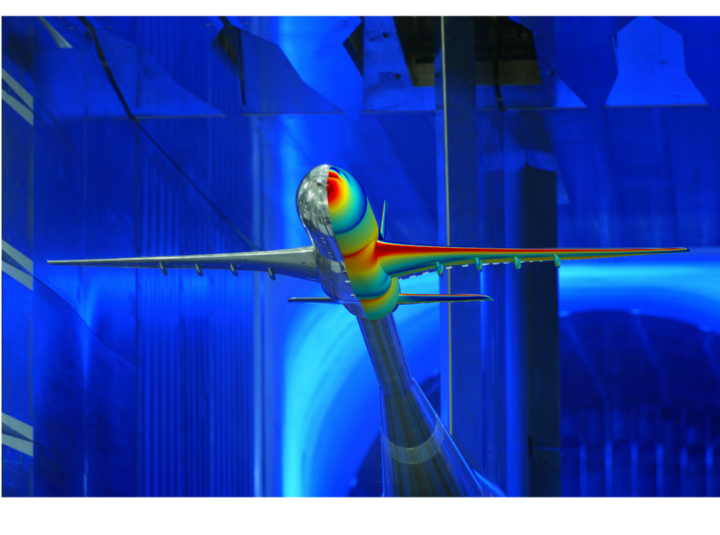 Im Rahmen eines nationalen Forschungsprojektes besteht für Sie die Möglichkeit zur Teilnahme an einer Messkampagne im Europäischen Transsonischen Windkanal ETW in Köln. Im ETW können kryogene Bedingungen bis hinunter zu -160º erzeugt werden, um flugrelevante Reynoldszahlen bei Transportflugzeugkonfigurationen zu erzielen.
Ihre Chance!
Die Messkampagne ist derzeit für Oktober 2022 geplant. Neben einer Einführung in die Ziele der Forschungsinitiative, die Technik und Betriebsweise des Windkanals, die eingesetzten Messtechniken sowie einer Führung durch die Windkanalanlage können Sie an zwei Tagen den Messbetrieb als Zuschauer verfolgen. Die Reise-, Übernachtungs- und Verpflegungskosten werden entsprechend den Bedingungen des Landesreisekostengesetzes erstattet.
Hintergrund
Im Rahmen einer nationalen Forschungsinitiative werden aerodynamische Phänomene erforscht, wie sie an den Flugbereichsgrenzen von Transportflugzeugen auftreten. Der Schwerpunkt liegt dabei auf numerischen und experimentellen Studien zum Phänomen des transsonischen Buffet am Tragflügel, der Entwicklung des Nachlaufes und der Wechselwirkung mit dem Leitwerk. Die Arbeiten werden von der Helmholtz-Gemeinschaft Deutscher Forschungszentren HGF, der Deutschen Forschungsgemeinschaft DFG und dem Deutschen Zentrum für Luft- und Raumfahrt DLR finanziert und von Airbus unterstützt. In mehreren Messkampagnen werden aufwändige instationäre Messmethoden eingesetzt, um ein repräsentatives Modell eines Verkehrsflugzeugs im Europäischen Transsonischen Windkanal ETW in Köln (www.etw.de) zu untersuchen.
Voraussetzungen
• Sie sollten Studentin oder Student sein oder ihr Studium kürzlich abgeschlossen haben und möglichst den Besuch von Lehrveranstaltungen im Bereich der Aerodynamik und Messtechnik vorweisen können.
• Ebenso sind Promovierende herzlich zur Bewerbung eingeladen.
• Vor allem sollten Sie Interesse an und Begeisterung für die Aerodynamik und Windkanalmesstechnik mitbringen!
• Im Nachgang der Messkampagne erwarten wir einen kurzen Bericht über Ihre Eindrücke.
• Weiter würden wir uns freuen, wenn Sie Ihren KommilitonINNen in einer kurzen Präsentation bei einer einschlägigen Lehrveranstaltung an Ihrer Heimatuniversität über das Erlebte berichten könnten.
Interesse?
Ihre Bewerbung richten Sie bitte bis zum 30.08.2022 an:
Thorsten Lutz (lutz@iag.uni-stuttgart.de)
Verwenden Sie dazu bitte den Bewerbungsbogen, den Sie auf unserer Projektwebsite finden.
Dort finden Sie ebenso weitere Informationen zur Forschungsinitiative:
https://www.for2895.uni-stuttgart.de/
Head of the Research Group FOR 2895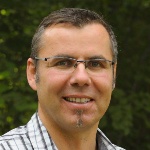 Thorsten Lutz
Dr.-Ing.
Head of working group Aircraft Aerodynamics / Head of working group Wind Energy